Gold sponsor

Etteplan is a specialist in industrial equipment engineering, embedded systems and IoT and technival documentation solutions and services.
SIlver sponsor

Data Respons is a full-service, independent technology company and a leading player in the embedded solutions and IoT market.
Silver sponsor

For more than 80 years, Rohde & Schwarz has stood for quality, precision and innovation in all fields of wireless communications. The group relies on its expertise based on 20 years of experience in IT and network security.
Exhibitors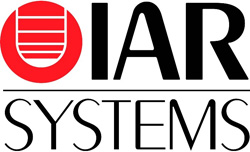 Qt is the software development framework of choice for creating, building and deploying millions of connected embedded devices and applications. From automotive to medical, Qt brings together 70 industries. Sharing best practices across a community of one million developers, Qt is fueling innovation all around the world.


Vector Software Inc.'s VectorCAST platform provides unrivalled automated software testing tools that enable the implementation of a complete and automated test infrastructure. Users can quickly check their code health in real time via heat maps, dynamic dashboards, and more with in-depth analytics that provide actionable data for improving code quality.