Sponsors

We offer high value-added engineering services, embedded systems and IoT as well as technical documentation solutions. Etteplan's extensive offering covers all design engineering service needs for machinery, equipment and plants including embedded systems and IoT solutions.

Siemens PLM Software, a business unit of the Siemens Digital Factory Division, is a leading global provider of product lifecycle management (PLM) and manufacturing operations management (MOM) software, systems and services with over 15 million licensed seats and more than 140,000 customers worldwide.

Choose Minima to transform your processor into a minimum-energy-point design. Our technology will enable near future fantasies such as in-body medical devices and energy harvesting. We turn science fiction into reality with science.
Exhibitors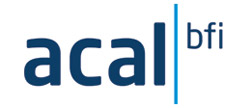 We offer custom, cost-effective solutions to help you fulfil your project. With our wealth of technology expertise, we can provide expert technical support and guidance at every stage of your design.

Advantech is a leader in providing trusted innovative embedded and automation products and solutions. Advantech offers comprehensive system integration, hardware, software, customer-centric design services, and global logistics support; Advantech has always been an innovator in the development and manufacture of high-quality, high-performance computing platforms.

At Avnet Integrated Solutions, we serve leading industrial equipment and device manufacturers who need to develop better and smarter devices for their end customers. We provide advice and technical support on every step of the journey from concept to production. In partnership with our wide range of world-class suppliers, we can advise on products and components to provide a fast and secure development path.

Convergens is a manufacturer of CVG Computer™ computing platforms and a professional services company providing standard computing platform products and development, custom design, manufacturing and life cycle management services of custom electronic products.

DATA MODUL stands behind its claim as a worldwide leading supplier of professional "visual solutions" and is a reliable premier choice partner in the areas of display, touch, embedded and monitor solutions.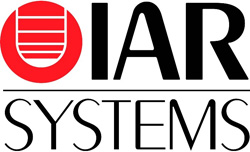 We supply future-proof software tools and services for embedded development, enabling companies worldwide to create the products of today and the innovations of tomorrow.

MathWorks is the leading developer of mathematical computing software. Engineers and scientists worldwide rely on its products to accelerate the pace of discovery, innovation, and development.

Our focus is on industrial electronics and producing support services. The main product areas of Mespek are embedded modules, industrial computing, test&measurement modules and server management systems (KVM-switches). Besides our domestic customers we have clients also in several countries such as Benelux, China, Estonia, Ireland, Norway, Russia, Sweden and Switzerland.

The Qt Company is responsible for Qt development, productization and licensing under commercial and open-source licenses. Qt is a C++ based framework of libraries and tools that enables the development of powerful, interactive and cross-platform applications and devices.

For more than 80 years, Rohde & Schwarz has stood for quality, precision and innovation in all fields of wireless communications. The group relies on its expertise based on 20 years of experience in IT and network security.

Rutronik has developed from a "one-man-company" into one of the worldwide leading broadline distributors, employing more than 1,600. In the electronic components market, Rutronik currently ranks 11th worldwide and is the third largest European distributor. The product range includes semiconductors, passive and electromechanical components as well as embedded boards, storage technologies, displays and wireless products.

Tritech offers standard products, design and support services, as well as custom solutions to the embedded and industrial IoT-markets. Partnering with leading technology companies, we deliver intelligent and connected systems that enable our customers' applications. We turn technology into business.

u‑blox is a leading supplier of positioning and wireless semiconductors and modules for the automotive, industrial and consumer markets. The components enable people, vehicles and machines to locate their exact position and communicate wirelessly over cellular and short range networks. The broad portfolio of chips, modules and software solutions, uniquely positions u‑blox to empower OEMs to develop innovative solutions for the Internet of Things, quickly and cost‑effectively.