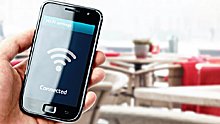 Ei ole mitään ikävämpää kuin tärkeän matsin katsominen Chromecastin kautta samalla, kun nuorempi polvi tukkii netin jollakin ihmeellisellä autopelillä. Onneksi MIT:n tutkijat ovat kehittäneet tähän ratkaisun. Kyse on vidoen vaatiman kaistan analysoimisesta.
Massachusetts Institute of Technologyn CSAIL-laboratorion (Computer Science and Artificial Intelligence Laboratory) tutkijat kehittivät järjestelmän, joka analysoi videoiden vaatimuksia ennen niiden toistamista. Järjestelmän nimeksi on annettu Minerva.
Normaalisti wifi-data käyttää protokollaa, joka jakaa käytettävissä olevan kaistan tasan verkossa olevien laitteiden kesken. Ohuemmalla kaistalla toimeen tuleva piirretty saa samanlevyisen siivun kuin isolta ruudulta FullHD-laadulla tuleva Englannin Valioliigamatsi.
Minerva-järjestelmä osaa analysoida, miten videon laatu kärsii alhaisemmalla bittinopeudella. Analyysin jälkeen Minerva jakaa yhteyden resurssit sen mukaan, mitä kukin käyttäjä tarvitsee. Protokolla osaa myös säätää itseään toiston kuluessa, mikäli vaatimukset muuttuvat.
Testeissä Minerva on onnistunut vähentämään esimerkiksi videon puskurointia lähes puolella (47 prosenttia). Kolmasosassa testejä videoon saatiin parannuksia, jotka vastaavat siirtymistä standardista 720p-laadusta 1080p-teräväpiirtoon.
MIT:n mukaan järjestelmä voi toimia myös alueellisesti, ei vain kotitalouksissa. Suuri etu on se, ettei järjestelmä vaadi muutoksia laitteistoon, vaan kyse on suorasta, standardin TCP/IP-protokollaan korvaamisesta.