Sponsors

congatec is a leading supplier of industrial computer modules using the standard form factors COM Express, Qseven and SMARC as well as single board computers and EDM services. congatec's products can be used in a variety of industries and applications, such as industrial automation, medical, entertainment, transportation, telecommunication, test & measurement and point-of-sale.
Presentors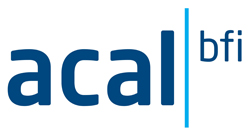 We offer custom, cost-effective solutions to help you fulfil your project. With our wealth of technology expertise, we can provide expert technical support and guidance at every stage of your design.

AFRY (previous ÅF Pöyry) offers customized SW, HW and mechatronics services to the embedded and industrial IoT-markets. Based on your needs we deliver requirement specification, design, implementation, manufactured product and maintenance for your intelligent and connected systems. AFRY has many years' experience in providing air-born products with high demands on quality and traceability, robust end-to-cloud solutions as well as cost-efficient end user products. We also provide expert consultants.

Rutronik has developed from a "one-man-company" into one of the worldwide leading broadline distributors, employing more than 1,600. In the electronic components market, Rutronik currently ranks 11th worldwide and is the third largest European distributor. The product range includes semiconductors, passive and electromechanical components as well as embedded boards, storage technologies, displays and wireless products.
More to be announced soon.
Exhibitors

DATA MODUL stands behind its claim as a worldwide leading supplier of professional visual solutions and is a reliable premier choice partner in the areas of display, touch, embedded and monitor solutions.

Kontron is a global leader in embedded computing technology (ECT). As a part of technology group S&T, Kontron offers a combined portfolio of secure hardware, middleware and services for Internet of Things (IoT) and Industry 4.0 applications. With its standard products and tailor-made solutions based on highly reliable state-of-the-art embedded technologies, Kontron provides secure and innovative applications for a variety of industries.